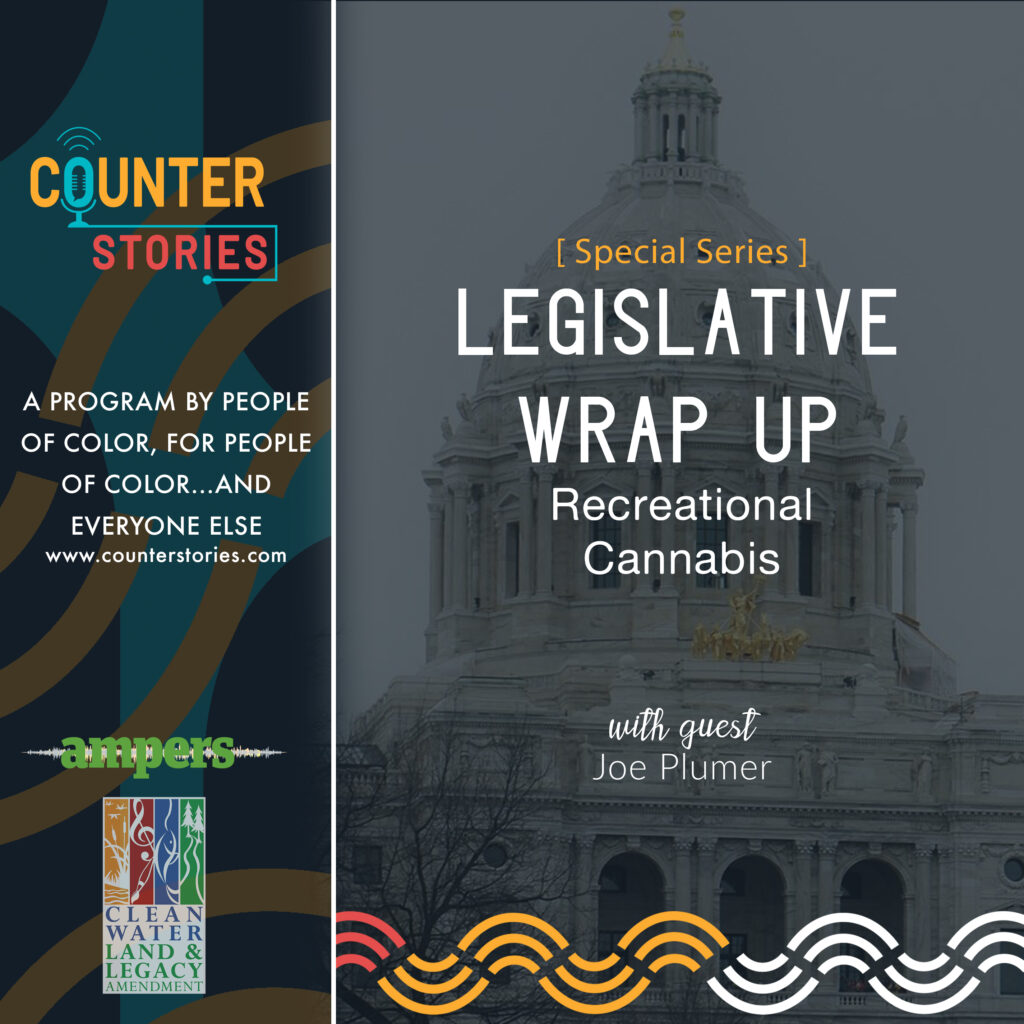 | Published November 17, 2023 |
When recreational cannabis became legal to possess and sell (with licenses) on August 1, 2023, the Red Lake Nation was ready. Having already been growing for medicinal use, Red Lake's legal counsel, Joe Plumer, worked alongside legislators to help pass the new law with a focus on tribal provisions. Joe joins the crew to shed some light on the new law and how Red Lake and other tribes have been and continue to navigate through it.
Guest: Joe Plumer, Red Lake Nation legal counsel
Counter Stories is a weekly show featuring four friends from different backgrounds coming together to discuss everything from social justice to race to what's for dinner and everything in between.
This program is by people of color, for people of color…and everybody else.