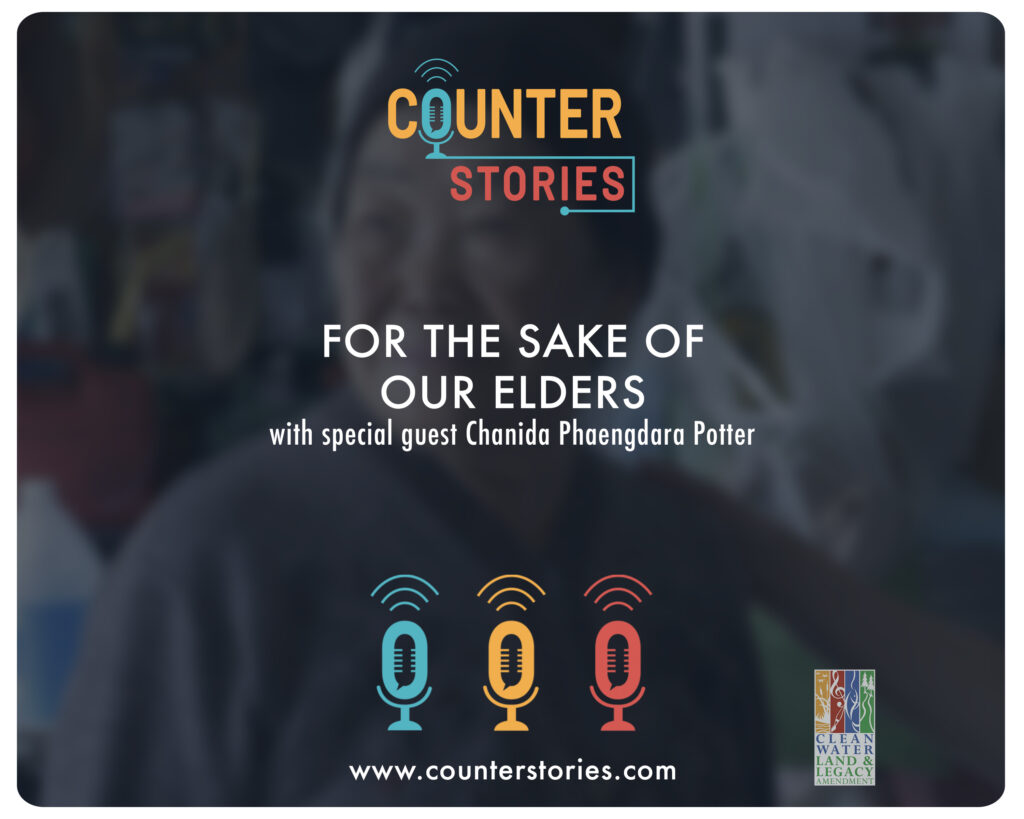 | Published March 4 2021 |
On this episode of Counter Stories, we talk about the importance of our elders and how we can combat anti-Asian violence against them. The crew is joined by Chanida Phaengdara Potter, Executive Director of The SouthEast Asian Diaspora Project.
Plus, the introduction a new collaborative project with KMOJ, Ampers and some of our crew members called Racial Reckoning: The Arc of Justice.